How to choose your bed linen ?
A stylish hotel, a guest room that feels like home, a comfortable parental suite or a sober but colourful teenager's room, wherever you are, a bed linen set must be selected with care.
How to choose the right bed linen for your expectations, both comfortable and adapted to your interior decoration ?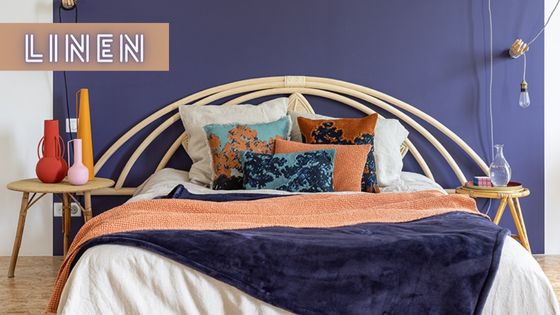 Linen, noble and soft fabric, is very popular for bed linen. Both fresh in summer and cosy in winter, linen is a real thermal regulator.
Made in France, the woven linen is then subjected to a stonewashed treatment that embellishes it over the course of several washes and makes it soft and supple-touch. Its slightly crumpled appearance means you don't need to iron it. In any season, linen is the ally of restful nights.
This season, you will find 18 different colours in the Vivaraise linen range. Dare to mix colours by matching pillowcases, flat sheets, fitted sheets and duvet covers without moderation !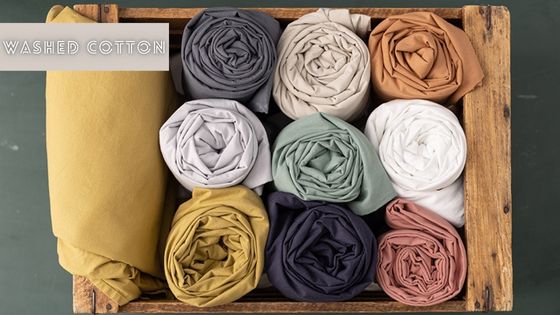 Washed cotton, the perfect fabric for a decoration combining comfort and trend.
A particularly easy-to-live-with fabric, appreciated for its suppleness and extreme softness. Thanks to its slightly crumpled appearance, it is possible to do without ironing. Washed cotton regulates the temperature optimally and thus provides optimum comfort.
Vivaraire offers 9 different colours, so you are sure to find something to suit you.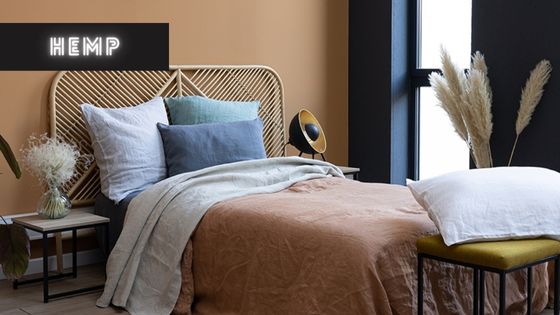 Hemp is known for its thermoregulatory properties, which makes it a particularly breathable fabric. It is a raw fiber that is particularly resistant to washing.
Hemp has anti-bacterial, anti-fungal and anti-allergy properties. Hemp bed linen is breathable, which makes it very pleasant to use. Hemp, a natural and ecological fabric, can be machine washed at 40° and ironing is optional to preserve its slightly crumpled appearance.
This season, Vivaraise is offering this new material to complete its range of bed linen. Made in Europe, the range of pillowcases, duvet covers and flat sheets is available in 6 colours inspired by current trends.
Do you dream of combining the comfort of linen with the softness of cotton ?
It's now a reality… Vivaraise offers a new range of pillowcases and duvet covers, one side 100% cotton, one side 100% linen. A quilt cover is also available to add an extra decorative touch to your sleeping areas. Available in 4 colours, this range of plain colours can be matched without moderation to the printed linen decorative cushions, as well as to the embroidered cushions in pure cotton.