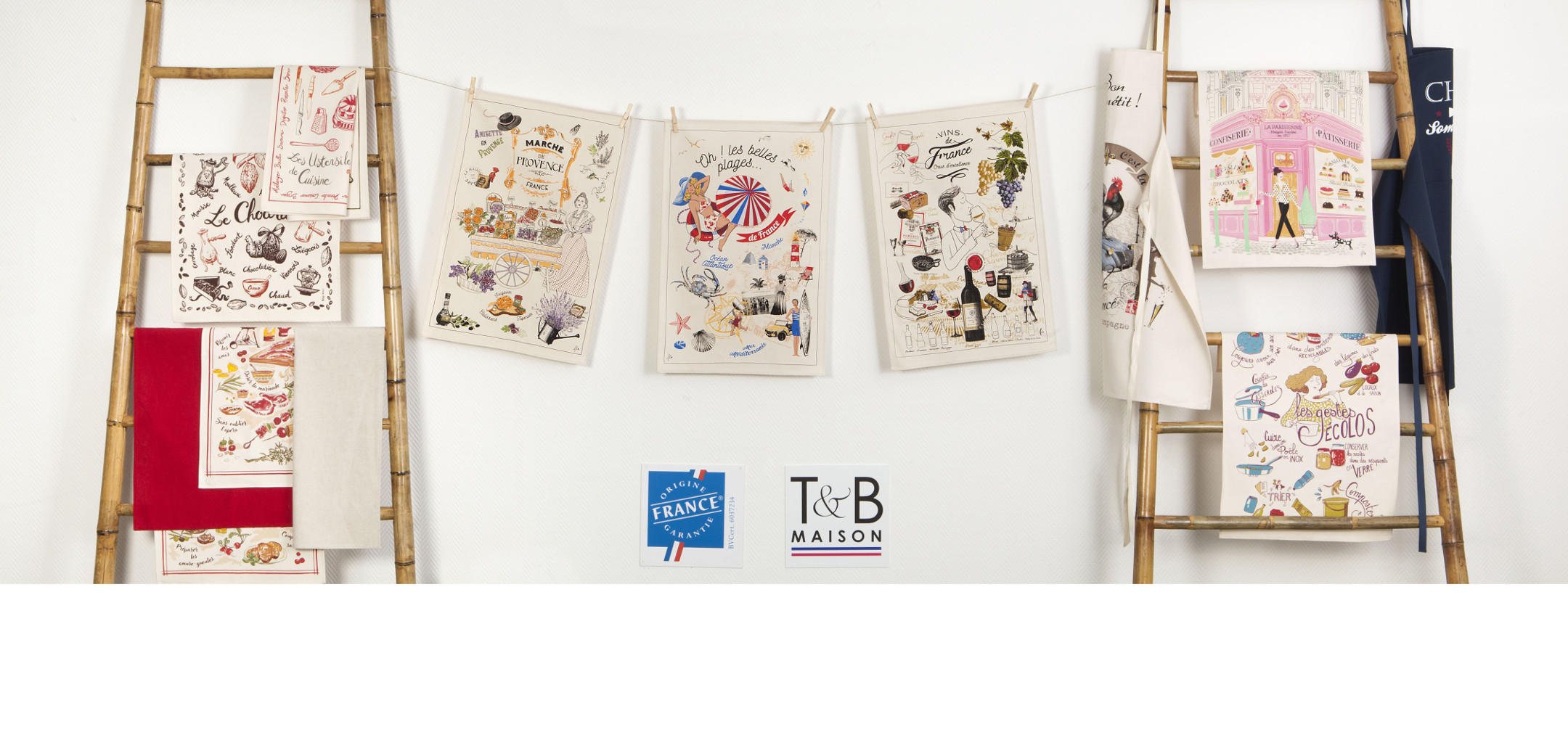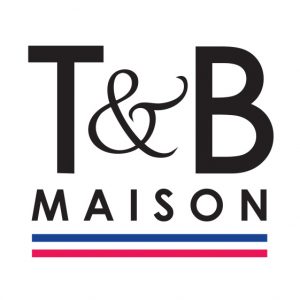 French design, manufacture
and know-how
T&B Maison
was founded 17 years ago at the initiative of a dynamic, charismatic company director: Catherine Galhaut.
Her small business (which at that time was called CG COM) was based on an original concept: reproducing the labels of great wines on tea towels.
T&B Maison is also the story of an encounter…
In late 2004, Laurence Depond, who at the time was an executive in a major American group, came into contact with Catherine Galhaut via the CCIP and its "Passez le Relais" service (for transferring companies from one entrepreneur to another).
This meaningful encounter would give rise to a super transfer (thanks to Cathy for her guidance all through 2005!) and would allow the company to continue growing, while still focusing on ensuring all its customers are satisfied, from the smallest (neighbourhood wine cellars, etc.) to the largest (Disneyworld Florida, Printemps, Galeries Lafayette, etc.).
In late 2011, another encounter between Laurence Depond, managing director of T&B Maison, and Raoul Calvar, CEO of the SDE Group, allowed new synergies to develop.
The company was taken over and joined the SDE Group, specialised creators of household linen.
Today, this takeover has allowed the T&B Maison to develop and to benefit from the expertise of the SDE Group for exports and from its sales force.
Laurence Depond, the former managing director, is now responsible for developing all of SDE's regional brands.
You have not heard the last of the ...
Click here to discover 20 years of the history, creation and know-how of the T&B Maison brand