Un stand, cinq marques ! Venez découvrir la richesse des collections du groupe SDE dès Vendredi sur le salon Maison et Objet.
Venir au salon c'est :
-Voir les collections en situation, trouver de bonnes idées pour votre merchandising en boutique.
-Toucher les produits, découvrir des matières incroyablement douces.
-Prendre un bain de couleurs, avec des collections qui existent parfois dans plus de 25 coloris, les choisir et faire vos associations de produits.
-Découvrir notre collection capsule Vivaraise en avant-première (elle est vraiment trèèèès jolie !)
-Passer un bon moment avec nos équipes (c'est réciproque ;-))
Toute l'équipe marketing de SDE est en ce moment en train de monter le stand, de repasser, de mettre en place les collections, …
Nous avons hâte de vous revoir !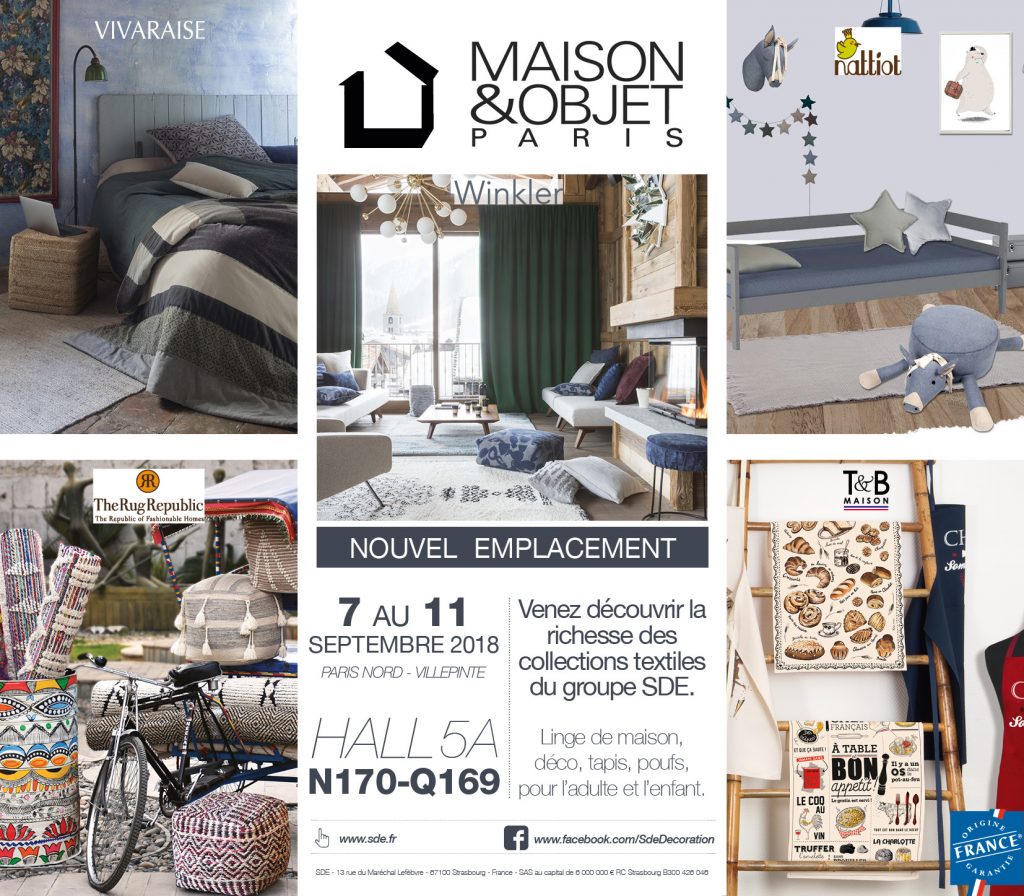 #SDE #lingedemaison #coussin #plaid #couvre-lit #houssedecouette #taiedoreiller #edredon #echarpedelit #chemindelit #serviette #drapdebain #mouchoir #tablier #gant #manique #torchon #tapis #pouf #tabouret #tabouretdebar #corbeilleapain #setdetable #nappe #chemindetable
Five brands, one single location! We invite you to discover SDE collections on Maison et Objet Paris, starting this Friday.
While visiting our booth, you will:
-See the collections in real and get smart ideas for your merchandising.
-Touch the products and appreciate the softness of our Winter collection.
-Be able to build a color ambiance that matches your needs with the richness of our color range (sometimes more than 25 colors per line).
-See our brand new Vivaraise « capsule » collection.
-And share a good time with us !
The marketing team is currently building the stand. We look forward to your visit !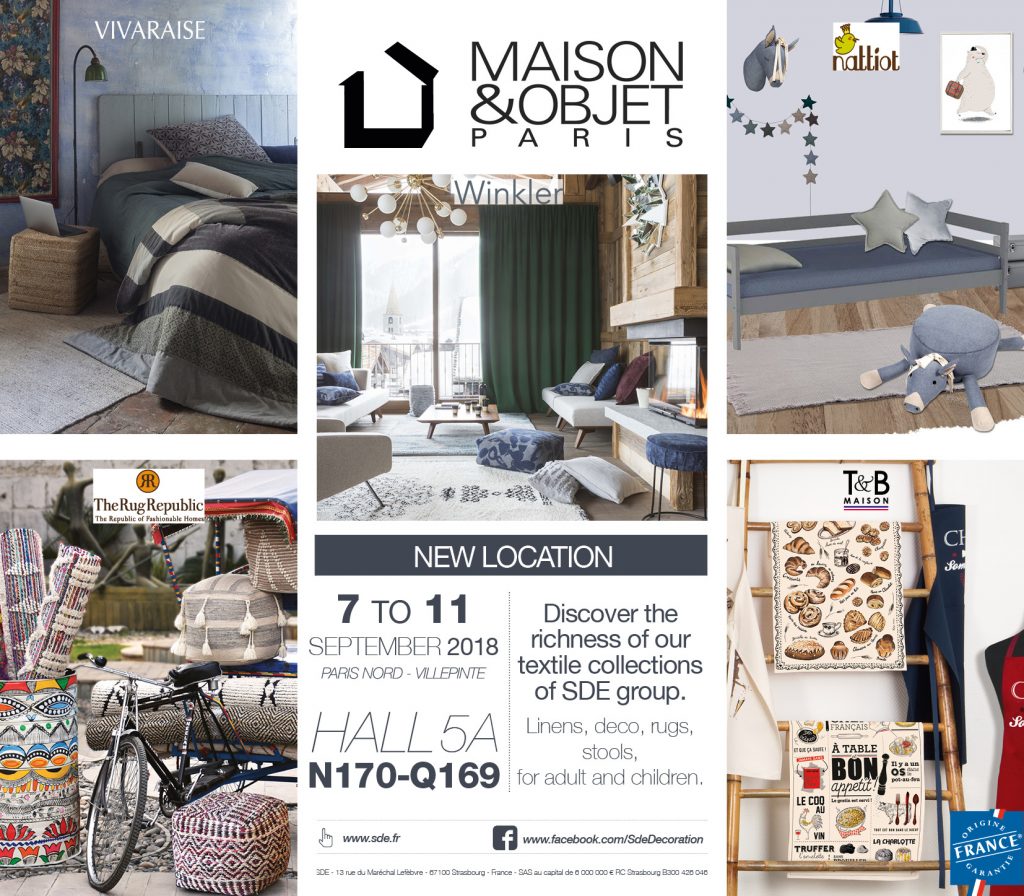 #Homelinen #cushion #throw #bedcover #fittedsheet #pillowcase #eiderdown #bedrunner #towel #bathtowel #handkerchief #apron #glove #potholder #kitchentowel #rug #carpet #stool #barstool #breadbasket #placemat #tablelinen #tablerunner